Protect yourself from sight loss
OcuPlan helps patients living with diabetic retinopathy to preserve their vision from only £19.99 per month.
The highest level of clinical care for diabetic retinopathy
In the UK there are over 1.3 million people living with diabetic retinopathy, nearly all people with type 1 and almost two thirds of people with type 2 diabetes (60%) have some degree of retinopathy. If untreated, diabetic retinopathy can lead to blindness, and is one of the most common causes of sight loss. Furthermore, the risk of developing cataracts or glaucoma is doubled amongst individuals with diabetic retinopathy. But sight loss is avoidable, OcuPlan helps patients to preserve their vision with regular monitoring and specialist consultant advice.
The benefits of OcuPlan for diabetic retinopathy patients
OcuPlan was created to provide affordable and accessible care to millions of patients in the UK who require monitoring for diabetic retinopathy.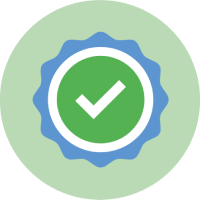 Gold standard clinical care
OcuPlan offers the highest quality clinical care through face to face appointments with consultant ophthalmologists, using the latest technology to monitor your eye health.
No long delays or cancellations
Timely monitoring for long term eye conditions is crucial in preserving your vision. If not, deterioration can go undetected. With OcuPlan you won't experience any delays or cancellations meaning you're more likely to preserve your vision.
Continuity of Care
With OcuPlan, you always see the same consultant ophthalmologist who knows you and your medical history. This is especially important for monitoring long-term eye conditions, as it enables our consultants to see any changes, often before it affects your sight.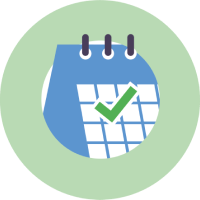 Convenient appointments
Tests and scans are done at your local optician, and consultant appointments are conducted at your chosen consultant's clinic, all at a time to suit you.
Affordable care from £19.99 per month
Patients save up to 50% compared to traditional private eye care. We believe that everyone should have access to the best care, our prices start from £19.99 per month dependent upon your choice of consultant and optician.
Join our free diabetic retinopathy service
We provide you with reassurance and guidance on living with diabetic retinopathy, including regular hints and tips, a rapid advice line if you notice a change in your vision and the chance to ask our consultants any questions, any time.
Join our free service
What our patients say about us
With 97% of patients choosing to stay with us every year and only ever 5 star reviews we must be doing something right. But don't take our word for it.
I have been extremely impressed with every aspect of treatments by all staff, they really do care.
Dorothy Packard
OcuPlan allows me to access private consultancy for very little money and means I am not dependent on the NHS.
Stephen Moylan
Easy to use and cost effective way of funding eye care.
J Oldham
In partnership with
Need help or want to know more?
Would you like more information on OcuPlan to read at your leisure? Our printed Home Packs include all the information you need to understand how OcuPlan works and how we help people to preserve their vision. Order one for free today.
If you'd like to learn more about OcuPlan from the comfort of your home, we'll deliver a home pack that includes all the information you'll need to learn how OcuPlan can help you.